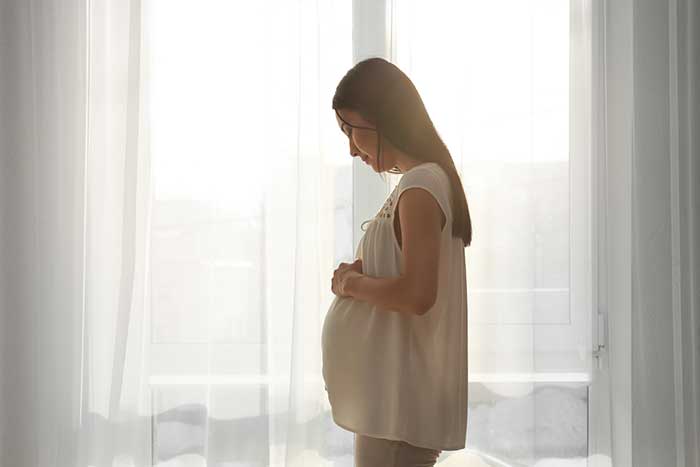 How to Protect Your Teeth During Pregnancy
New babies are a joy, but pregnancy can lead to some oral health concerns for women. Pregnancy hormones in the body can increase your risk of developing periodontal disease (gum infection). Additionally, pregnancy hormones also soften the ring that prevents food and acid from escaping the stomach, leading to acid reflux and the increased vomiting known as morning sickness. When your tooth enamel is exposed regularly, the acid can break down the enamel, weakening teeth and leading to decay, cavities, and potential infection.
4 Tips for Protecting Your Teeth During Pregnancy
1. Maintain Your Dental Care
Due to the effects of pregnancy hormones, it's essential to maintain good oral hygiene habits during pregnancy. Continue brushing twice a day, flossing at least once a day, and ask your dentist or doctor about adding a fluoride-enriched mouthwash to your dental routine to keep bacteria at bay.
2. Protect Teeth from Morning Sickness
After vomiting, brushing your teeth is probably the first thing you want to do. However, it's better to simply rinse with water or mouthwash and wait at least one hour before brushing. The acids from your stomach will weaken your enamel, and brushing can scratch it. If you don't have any mouthwash on hand, try swishing with a teaspoon of baking soda and water.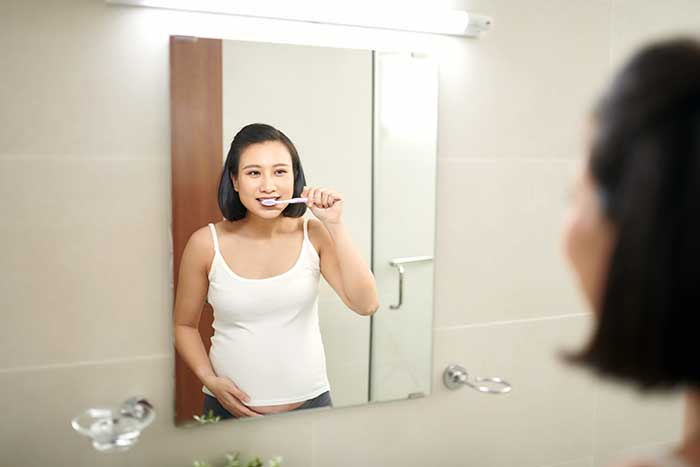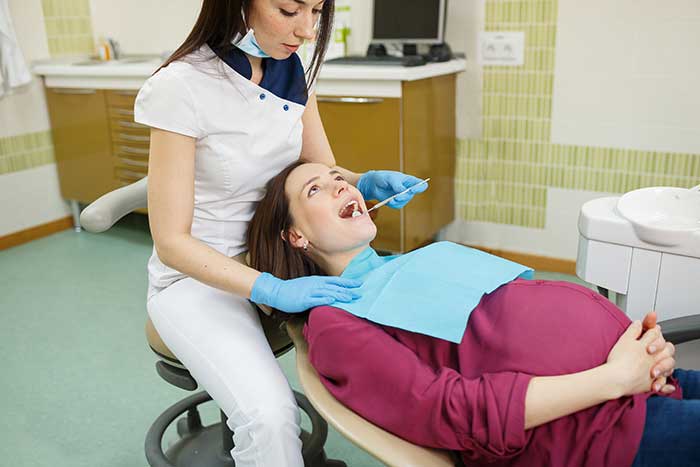 During pregnancy, you'll likely experience lots of cravings. If you can, avoid eating lots of treats with added sugar or sipping on sugary beverages, as these can lead to an increase in bacteria and acids on your teeth. Instead, choose calcium-rich foods like cheese or yogurt.
4. Continue Seeing the Dentist
Unless your obstetrician instructs you otherwise, you can continue visiting your dentist for regular cleanings and checkups to help protect your teeth and prevent gum disease throughout your pregnancy.
Let your dental office know that you're pregnant, inform them of any changes to your medications, and let them know how far along you are. Your dentist will take special precautions to ensure your dental cleaning and checkup is completely safe for you and your baby.
When to Schedule Your Baby's First Dental Checkup at Kenmore
Infants should first see the dentist within six months of receiving their first tooth or before their first birthday. If you've recently welcomed a newborn into the world, we invite you to establish your infant's dental care with Kenmore Pediatric Dentistry. Dr. Stewart is highly experienced and skilled in treating infants, toddlers, children, and teenagers, and our entire staff will be happy to assist you with providing your child a healthy start!