Navigating your child's dental care journey from infancy through young adulthood can be a challenge. At Kenmore Pediatric Dentistry, we are always here to provide you with guidance and answer your questions, and we welcome you to contact us anytime. For your convenience, we've put together answers to some of the most frequently asked questions about children's dental care below.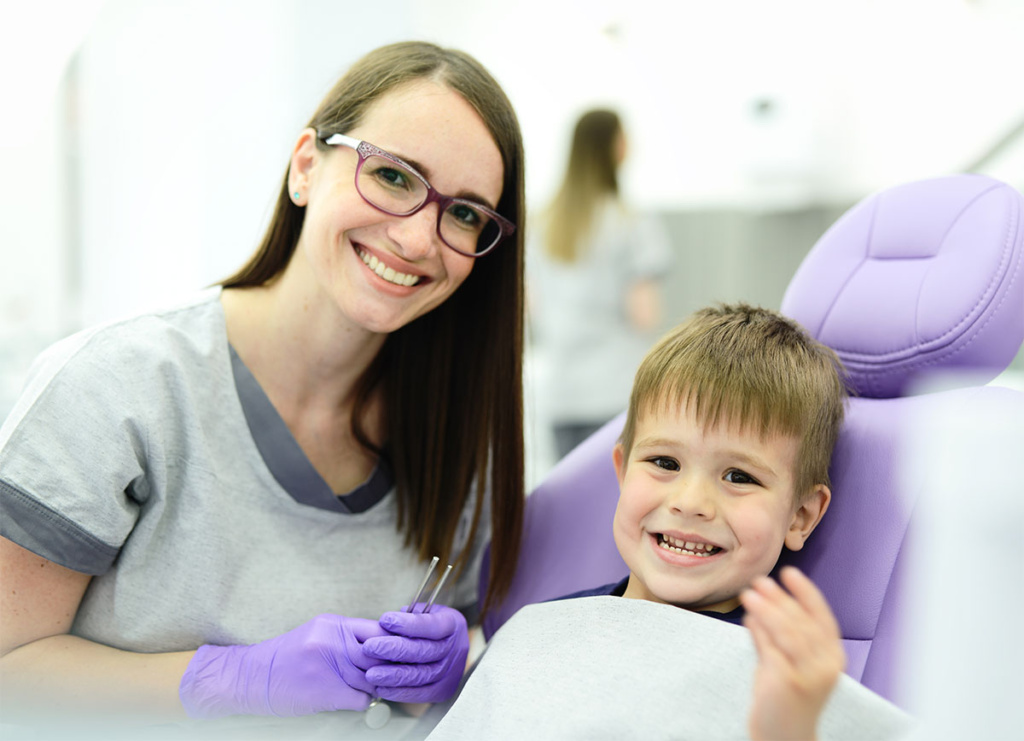 When Should My Child First Visit the Dentist?
Infants should have their first dental examination around the time of their first birthday or when their first tooth comes in – whichever happens first.
How Often Should My Child Visit the Dentist?
Children should typically visit the dentist at least once every six months for a regular checkup and professional cleaning. This ensures any new issues are addressed early while they are still easy to treat and also ensure we're able to detect any developmental concerns while intervention is still possible.
How Does a Pediatric Dentist Differ From a Family Dentist?
Pediatric dentists are board-certified specialists in dental care for children. They complete regular dental school and then continue their education with several additional years of specialized training.
In addition to having exceptional training and experience in treating young patients, pediatric dentists also usually have office environments that are designed specifically to cater to children and patients with special needs. We specialize in creating positive experiences at the dental office to help children develop healthy dental care habits.
When Is It Safe to Use Toothpaste on My Child?
The American Academy of Pediatric Dentistry recommends using toothpaste containing fluoride on children as soon as their first tooth comes in. If your child is too young to spit out their toothpaste, then using only a rice-sized amount is safe.
Schedule an Appointment With Our Pediatric Dentist in Kenmor
To ensure your child receives the specialized dental care they need while they develop and grow, we recommend establishing their dental care with a pediatric dentist. At Kenmore Pediatric Dentistry, Dr. Stewart is a board-certified pediatric dentist who is highly experienced in providing comprehensive dental care to children of all ages, in addition to working with a friendly, gentle touch that helps children relax in the dental chair for a positive experience and association with dental care.
To learn more about our practice or to schedule an appointment for your child, we welcome you to contact our office today.